---
Nokia E1 Android 6.0 ile geliyor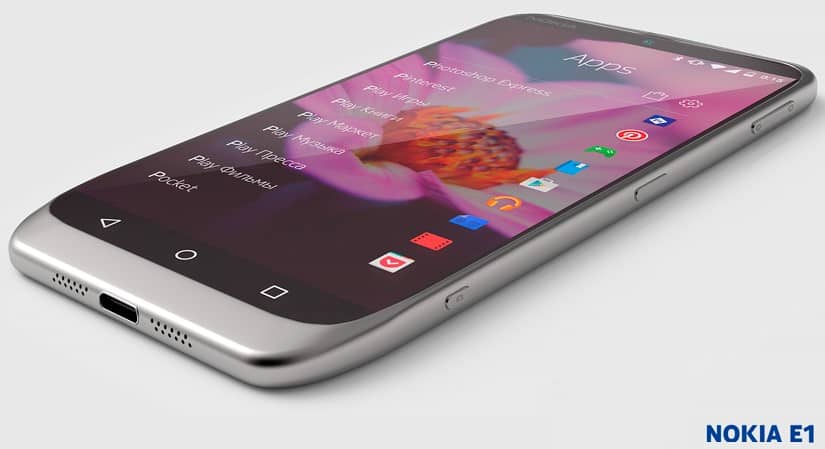 Nokia'nın yeni telefonu Nokia E1 Android 6.0 ile geliyor. 2016 da çıkacak olan ürün Nokia sevenleri heyecanlandırdı. Fiyatını da merakla bekliyoruz.
Bilindiği üzere Nokia'yı Microsoft devraldı ve Nokia 2016 yılında piyasaya E1 cihazı sunmayı hedefliyor.
Nokia E1 Özellikleri
Nokia E1 özellikleri muhtemelen 2.3GHz İntel 64-bit Atom İşlemci, PowerVR G6430 Grafik ve 4.95'inç Full HD IPS ekran yer alacak. Buna ek olarak RAM 2GB, dahili depolama 32GB olması bekleniyor. Ayrıca 2700 mAh pil de üzerinde olacak. Kameraya gelince 20MP arka 5MP ön kamerası beklenmektedir.
Nokia E1 Fiyat
Nokia E1 fiyatının 200$ 250$ olacağı söylenmektedir. Tabi bu fiyatın Türkiye'de ne kadar olacağı belli değil.
---
Most of us know Microsoft took over the Nokia's Lumia branding and Nokia would not produce smartphones until 2016 to complete the deal. And recently many sources have claimed that Nokia is working on designing new handsets for their comeback, which has been making a lot of people excited. While waiting for this, we found some interesting concepts that can inspire the company, from the high-end category to the low-end one. So, this time, let's check out one belonging to mid-range: Nokia E1.
Our first impression is that it is very beautiful. Every inch is perfect and outstanding from older handsets of the manufacturer. Specifically, the phone was designed by a Russian designer named Dmitriy Mezenin. If the E1 comes true, it should be made with a metal body though plastic is not too bad. Besides some nice curving, Nokia E1 has extremely thin borders and looks like running Android 5.0 Lollipop OS with Nokia Z Launcher. Maybe Android 6.0 Marshmallow would be better!

Other Nokia E1 Specs will probably include a 2.3GHz Intel 64-bit Atom processor, PowerVR G6430 graphics, and a 4.95-inch Full HD IPS display. In addition, 2GB of RAM, 32GB of internal storage, and a 2700 mAh battery will be on-board, too. As for the camera, a 20MP rear and 5MP front-facing shooter seem to be… enough.
Nokia E1 price: surprisingly affordable!
About the Nokia E1 price, we assume that with such specifications and look, E1 may cost around $200-$250. If so, Nokia E1 can beat a lot of rivals in its kind. Anyhow, those are some features coming along with the render Nokia E1. Hopefully, the firm will consider it for their future's products since it is so pretty, we have to say. Don't you agree with us?
---
Yorumlar(1)
2016-06-05 07:03:48
Mert Atakan Cenikut
Sanırım güzel bir telefon olucak.